After I finally decided to go to Anthropologie (it was way too busy for me on Saturday) yesterday, I was able to try on most of the dresses I had picked out online. I absolutely loved the blue/orange dress; however, I am NOT a size 2 and the store didn't have my size!! I really decided that I wanted to buy the blue one, but today, I went back and bought the orange one. And of course, I LOVE it!! Now I am trying to figure out which shoes will go with it. Hmm. Any suggestions?
I also ended up buying this shirt that was on sale and also this skirt in a dark turquoise color.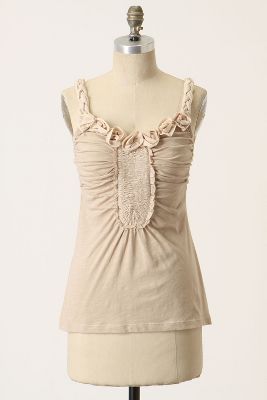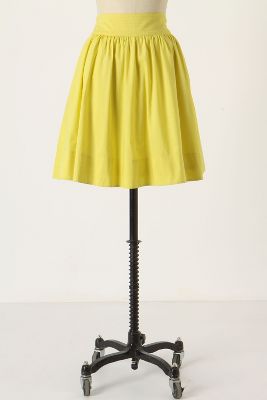 I am trying to figure out which shirts I can pair with the skirt since it is so full; it needs a tight shirt and I want something more than just a plain white tee. But for now, that will probably be what I go with and maybe throw on a big necklace to jazz it up!
(All images courtesy of
www.anthropologie.com
)